Malicious Designs: The Scattered Cadre #1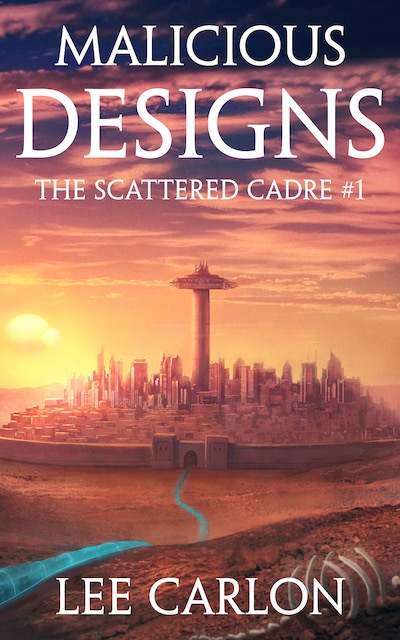 Diminished by the Cleansing and blinded to the truth their gods will eventually destroy what's left of Rasa, the gods' chosen avatars plot and scheme against each other for dominion over a broken world.
In the wastelands, Avril spends his days salvaging for tech in cleansed cities, avoiding anybody who still serves the gods, but when he's caught between a deadly dragon and a god's malicious foot soldiers, he's drawn into a mystery that will define the rest of his life.
Avril and others like him, hunted for reasons unknown, must ask themselves who they really are and why they feel such a strong connection to each other even though they've never met until now.
Malicious Designs is the opening novel in the epic fantasy series Cogs, set in Rasa where dragons soar above abandoned cities of technological splendor, and the survivors of the Cleansing must choose between kneeling to malevolent gods and risking annihilation.
Take a stand. Defy the gods.